by Melinda Pillsbury-Foster

Order through the links to Amazon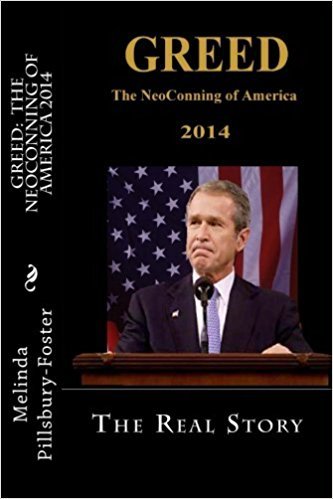 by Melinda Pillsbury-Foster (Author)
GREED was first written to warn my fellow Americans that those who tout themselves a NeoCons have no limits to their ambitions and willingness to prey on those who trust them. GREED was a personal story, the characters based on people I knew. I thought the issue was domestic violence. Then I discovered it was much larger and far deeper. How do you place limits on the actions of people who have no conscience? This is the source of all the problems we face today.

Today, awareness is growing of the cost psychopaths exact from those of us who understand human decency. For me it was a personal confrontation with the psychopathic which removed all illusions about who is in charge of our lives. Americans believed our freedoms were secure. We were wrong. Using lies, intimidation and the vast resources made available to them by their corporate employers played the Wag the Dog Game, using our trust to begin wars which are only increasing in intensity. Our economy is melting down before our eyes and we have become accustomed to seeing people made homeless through the greed of bankers without conscience. GREED is a true story and in the 2014 version you discover there are solutions.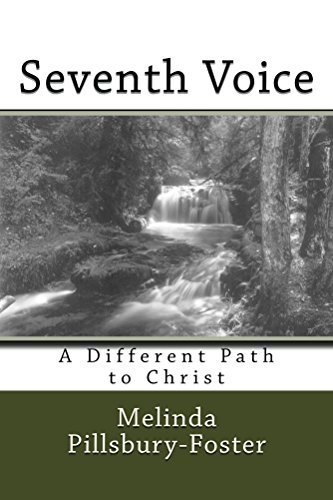 Kindle Edition
by Melinda Pillsbury-Foster (Author)
In 1985 a woman experienced stigmata. She woke to holes in her wrists and feet, broken ankles and broken collarbones. She felt herself die. She was then an atheist. She watched the stigmata heal within seconds. Rising, she saw the puddles of blood which were still warm. Washing the sheets where blood had puddled she resolved to tell no one what had happened. Three days later it happened again. Six months later, having relived the experience multiple times, she accepted Jesus as her Master.

It remains the most compelling and beautiful experience of her life.
What you do not know about Jesus remains to inspire and to enlighten.  
by Melinda Pillsbury-Foster (Author)
Today surviving Toxic Events has become a real issue. Whether the hit comes to your health, your finances, or to the community in which you live. People around the country, and world, are feeling the impact of the corporate strategy for externalizing their cost of doing business, this iff loaded to ordinary people in multiple ways. This can be stopped, and at the same time you learn how to protect yourself, your family, and your community you are helping others to do the same. Make those responsible pay. It is simple justice, long overdue.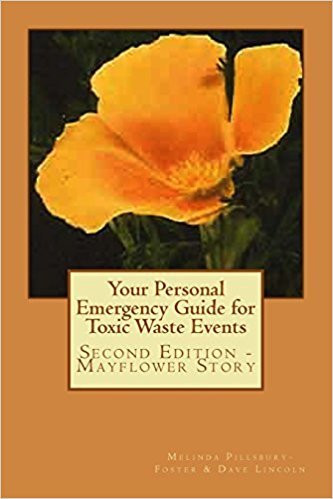 by Melinda Pillsbury-Foster (Author)


Today the real Saint Nicholas is concealed behind the jolly face of an elf who lives at the North Pole.

The real Saint Nicholas was honored, loved, and remembered for his many acts of courage and kindness and for people everywhere is worth knowing and remembering.

Enduring torture and imprisoned for his faith, his life bridged the vibrancy of early Christianity and the hierarchy installed by the Emperor Constantine. His life is a bridge which leads us back to an immediate and personal relationship with Christ. Come with us on a pilgrimage which leads to a deeper understanding of the foundations of Christianity.